Introducing the dogs we've rescued, but are not yet adoptable. Stay tuned as we continue to assess and address their needs. If you're interested in learning more about any one of our dogs, please reach out: info@k9kismet.org.
If you're interested in being a foster, apply today. Together we can give a dog who would otherwise be overlooked a chance to be their true selves.
You don't have to have room at the inn to help support dogs in need. Please consider making a tax-deductible donation. Every dollar goes directly to the animals under our care.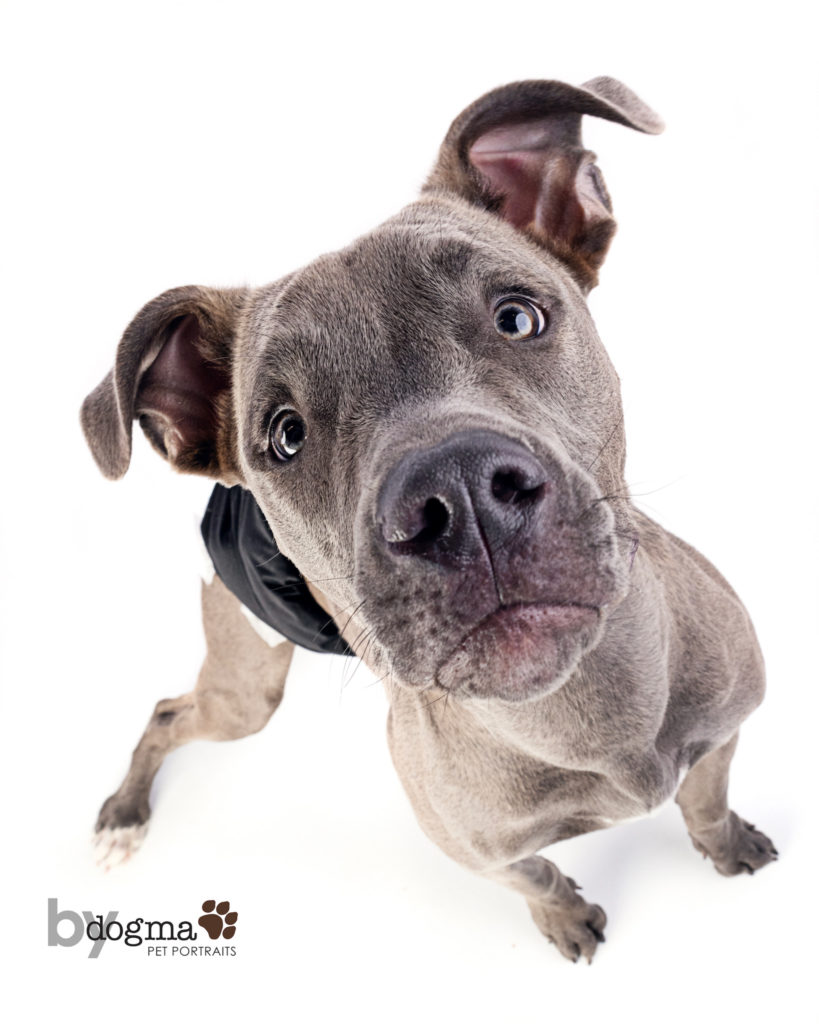 Ace
Meet Ace. He, along with his littermate Lyla, came to us by way of OC Animal Care Shelter. They arrived at their doorstep at eight weeks old as "strays," both very sweet and friendly. They were deemed "rescue only" because Ace has a physical disability and Lyla was underweight and underdeveloped.
It was reported by the shelter medical staff that Ace had a congenital defect and most likely would need surgery to correct it. They initially and incorrectly diagnosed him with a condition commonly known as "swimmer's hindlimbs," which makes walking difficult at best. We would come to learn that it was something altogether different.
Finding a foster for Lyla proved easier than for Ace, but we lucked out: A former adopter and dedicated foster stepped forward. Because of her generosity in agreeing to care for a pup with special needs, we were able to take Ace into rescue and schedule him for an MRI after he grew large enough for imaging to be effective. It was then that we would learn Ace was suffering from spina bifida. This condition is rare in breeds his size and is further complicated by his fecal and urinary incontinence. We're uncertain what his future looks like, but we're going to give him the best we can, day by day. We're amazed all the time by his foster who truly excels at his care.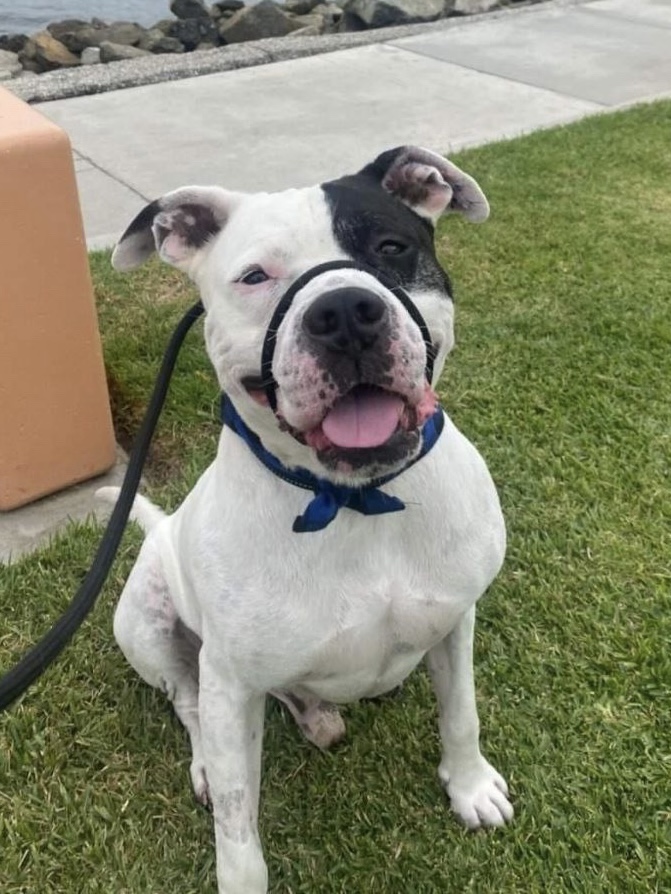 Goliath
Meet Goliath. He was a dog at the shelter that all the volunteers were eager to walk. He would sit in his kennel with a big grin on his face when he realized it was his turn to get some TLC. Despite being eager for his strolls around the neighborhood, Goliath is easy on the leash and remains calm even when passing by reactive or easily excitable dogs. Goliath's ideal home would be one where the people are looking to take it easy more often than break a sweat on hikes with hefty inclines. A good day for Goliath is one that has him napping in the sun and spending time with his human friends. He has a sweet disposition and is appreciative of his toys and treats. In a pack setting, Goliath has proven himself to be very comfortable around dogs with calm, well-balanced energy—(as many as four at a time). A dog who can downshift quickly is a friend of Goliath's. In contrast, high-energy dogs who like to engage in rowdy play are not a good match for him. His ideal adopter would be experienced handler who is willing to continue the work of the trainer to provide the structure and guidance he needs. Goliath is comfortable in a crate and is a low-energy dog, but he does need time to adjust to new things so we are seeking an adult only home for him. Ultimately, Goliath needs a strong pack leader who understands his needs.